Fundraising Campaign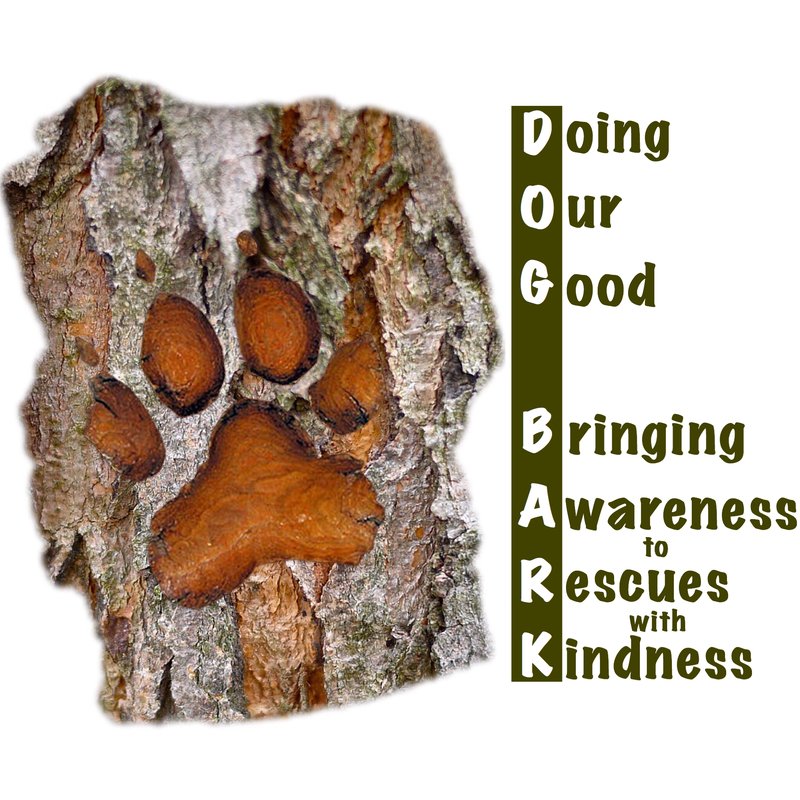 Too many animals are abandoned, abused, and left without hope. We want to help give them and their caregivers hope by selling our handcrafted holiday stocking stuffers. The gift boxes are hand-painted and filled with a sampling of our handmade nutritious Dog Bark bones.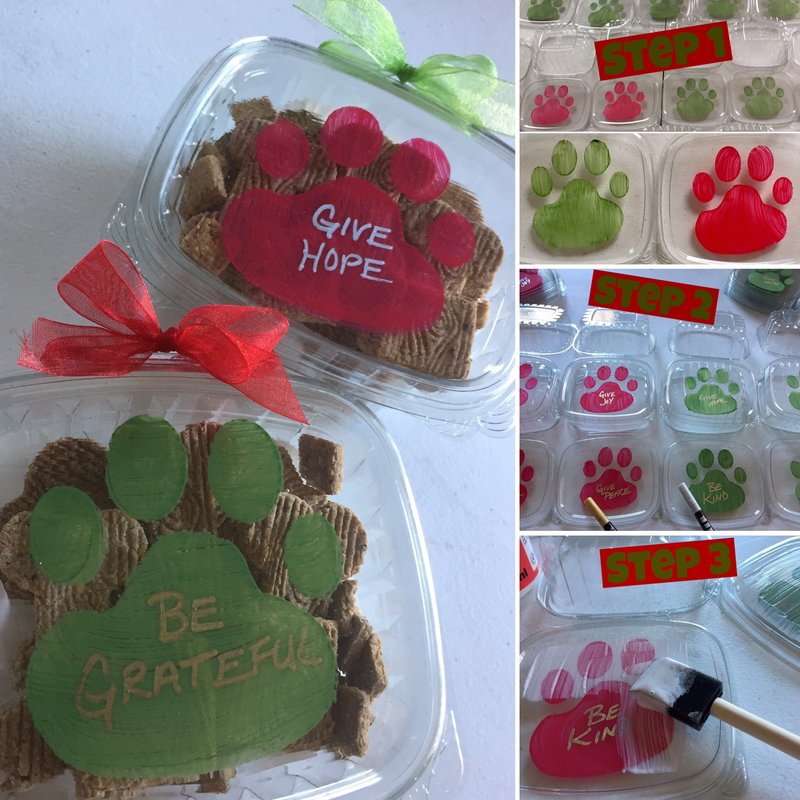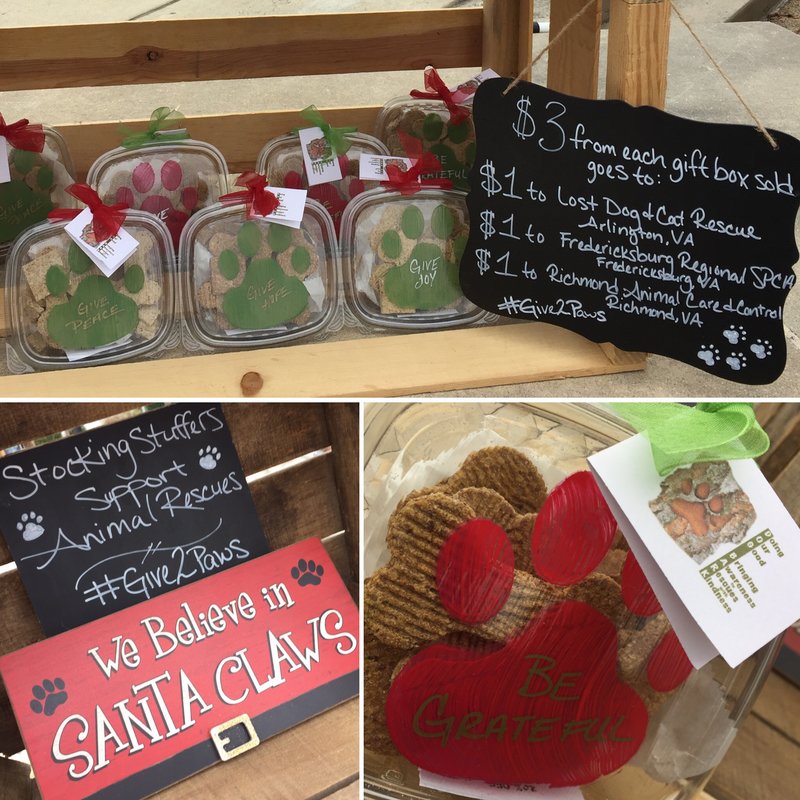 We are happy to announce, we have partnered with three animal rescue organizations in the local areas where we participate in Farmer's Markets. We partnered with these rescue organizations because, many of our customers have adopted, volunteered, and/or fostered for these rescues. This partnership allows Dog Bark, LLC., to create and sell gift boxes for the benefit of rescue animals. Please help these rescues by giving with kindness this holiday season.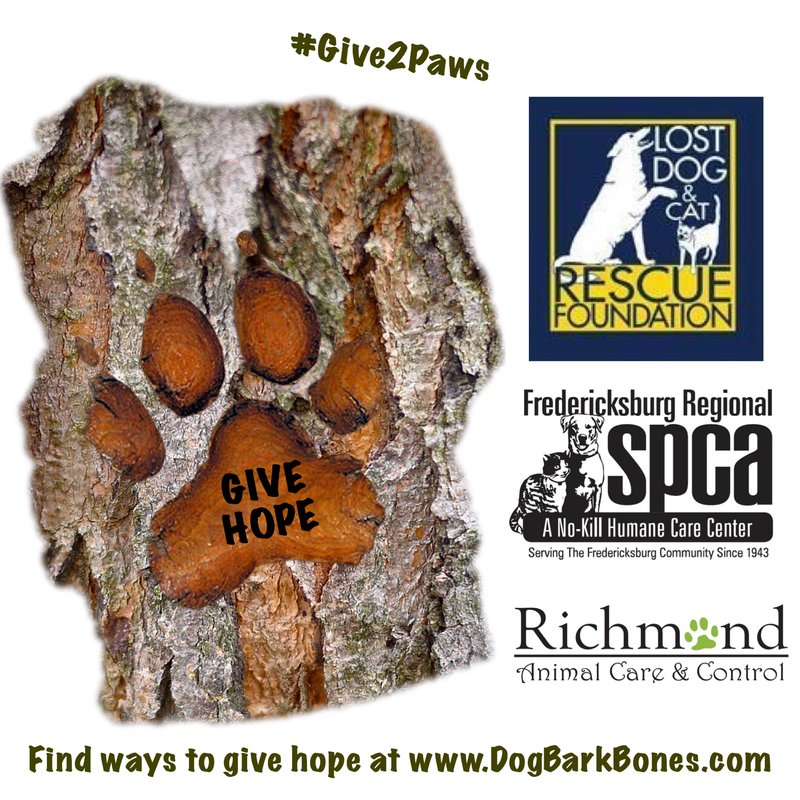 $10 each
$3 to Animal Rescues
$1 to Fredericksburg Regional SPCA
$1 to Richmond Animal Care & Control
$1 to Lost Dog & Cat Rescue Foundation
Click Here to Start Ordering Now!
#Give2Paws